GROUP EXPERIENCE
Change the perspective of your team members. Challenge the preconceived notions they may have about what it means to live with blindness and vision loss. Lighthouse can facilitate private tours for groups of any size interested in learning about the work of Lighthouse Central Florida and Lighthouse Works.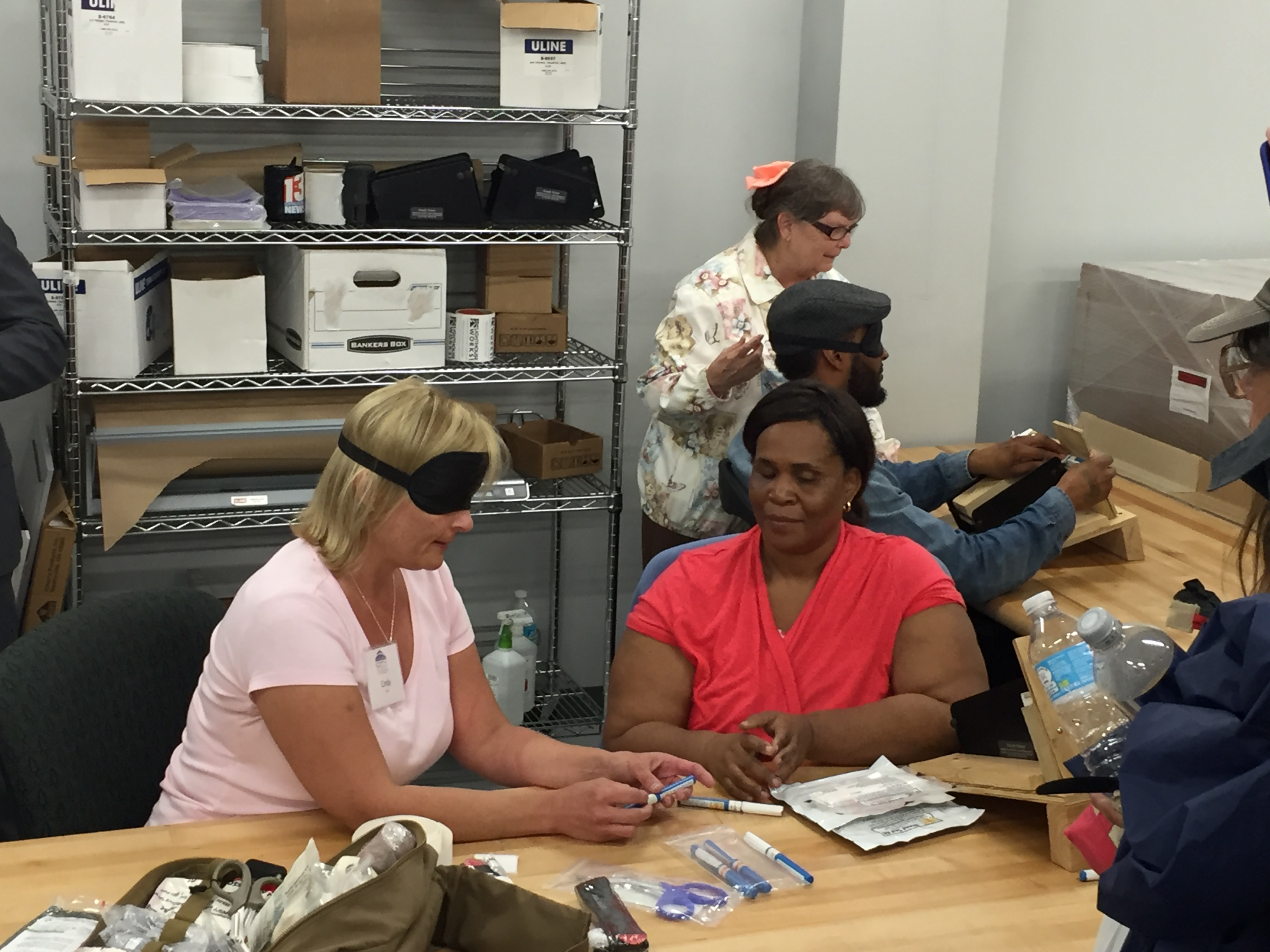 How often do you think about the issue of blindness or vision loss?
Chances are if you or a family member are not directly affected by an eye condition that impairs your vision, you do not think about the issue much at all. But now that you are here and reading this, what questions or preconceived notions do you have about what it means to live with vision loss?
According to a recent study by the Perkins School for the Blind, advances in education and technology have greatly outpaced the lagging perceptions the sighted population holds regarding people who are blind. These misperceptions create four barriers to inclusion: discomfort, pity, fear and stigma.
A group experience at our programmatic and commercial facilities includes simulated activities under blindfold and enlightening demonstrations of assistive technology. The goal is to help you gain a better understanding of the work we do to break down these barriers and empower individuals to live full lives beyond the restrictions of vision loss. We are certain your thinking will be transformed.
To schedule a group experience, please contact us at
Events@lighthousecfl.org
, call (407)898-2483 x 215, or fill out the form below.
MAKE A RESERVATION FOR A GROUP EXPERIENCE