"For over 45 years Lighthouse Central Florida has provided education, independent life skills, and job training & placement to more than 100,000 people with sight impairment and their families."
OUR IMPACT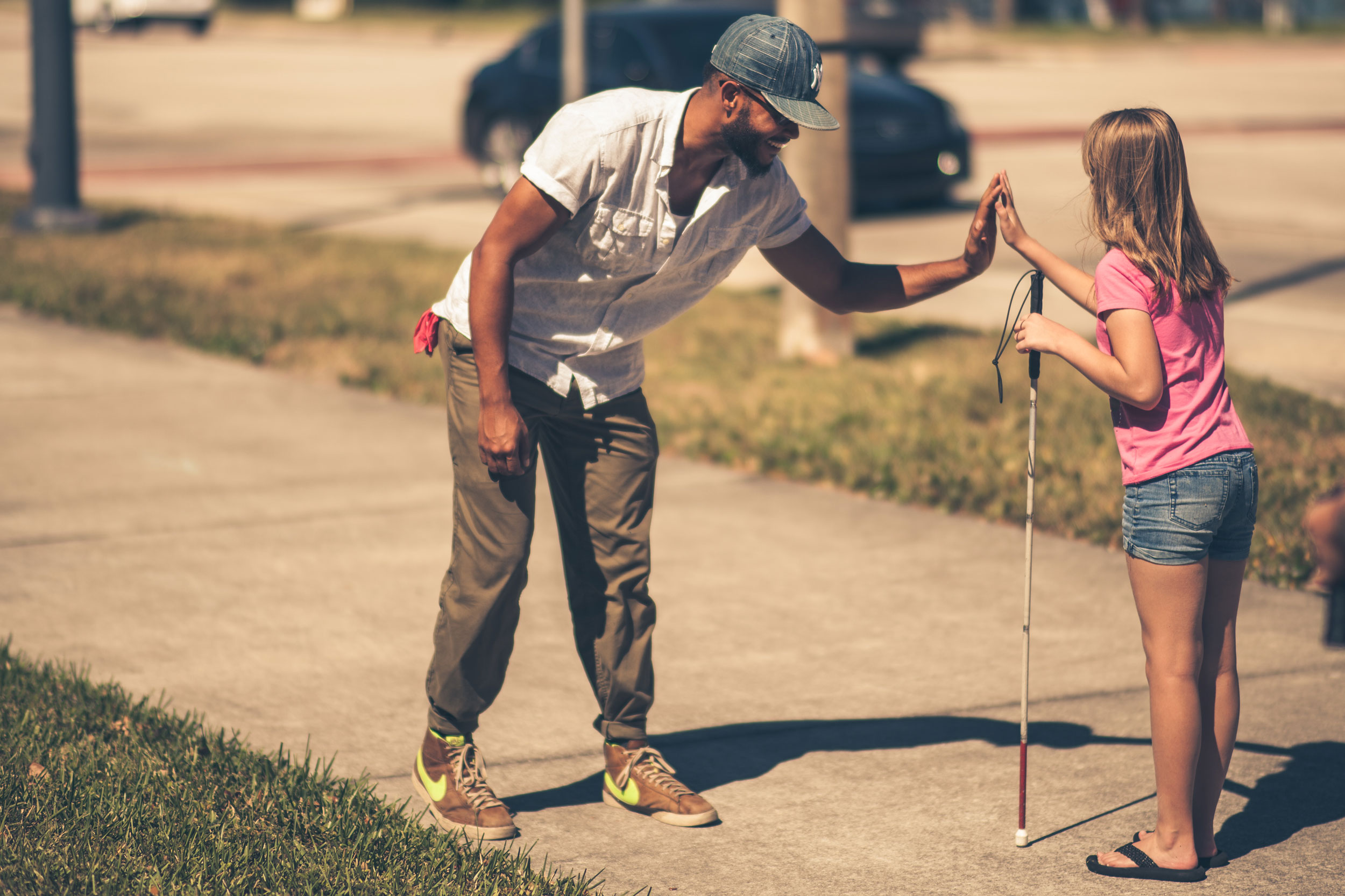 It's not just people with sight impairment who benefit from the impact of our services; the entire community benefits through the productive contributions of skilled Lighthouse Central Florida graduates.

Much of the sighted community still harbor outmoded perceptions of what exactly it means to be blind or live with vision loss. These antiquated notions create four barriers to inclusion: discomfort, stigma, pity and fear.

Lighthouse embraces 'inclusion' as a core value and we endeavor to serve as a bridge of understanding between the sighted community and our community of blind/visually impaired, while working to remove barriers to inclusion.

Lighthouse is Central Florida's only private, non-profit agency offering a comprehensive range of services to people living with sight impairment in the tri-county area. Through effective programs, proven curricula, certified instructors and years of personal and professional experience, Lighthouse ensures that individuals of all backgrounds have the tools they need to lead productive, independent lives beyond the restrictions once promised by vision loss.